After 3 birthday parties, you would think that a kid would be screaming for one of him own. And you are so right!!!!
But anyways, the kids are 5 in Christopher's class. And why do parent after parent decide this is the age for parties and not when they are 6, their last year in kindy?
So anyways, we have had 3 invites so far this year. 2 at McDs and 1 in a really cool place called Young Explorers, 1MK.
OK...the McD parties I didn't go coz the timing was weird...sleeping time! And I really don't relish watching the kids at the McD play area. I imagine all the grease and oil and dirt stuck to all the play things!
But I did go for the one at 1MK....partly coz the timing was good and I wanted to check out the new mall.
The mall by standards was small. But we found enough good shops to kill our 2 hours there. The shop Kitchen was having sales and I love browsing such stuff. Also they had a cool Japanese shop seeling loads of cool stuff.
But I also had fun watching all the kids play at Young Explorer's Adventure Maze. This is somewhat what it looks like! All wooden structures, tunnels etc.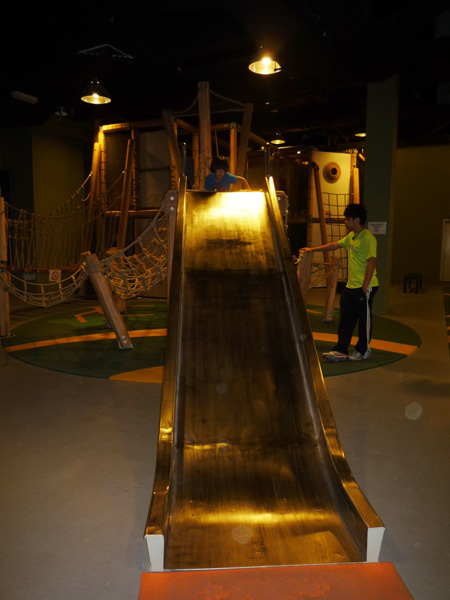 I asked and it costs RM45 per kid (min 20 pax) to have a birthday party here. But they cover kids food and birthday cake.
I wonder how much McD costs??